Who studies at the Scuola Internazionale di Grafica
Making Art in Venice. Since 1969
Over the years, the Scuola has welcomed international artists and study abroad students and has created affiliations and collaborative projects with universities, museums, associations of printmakers, biennials.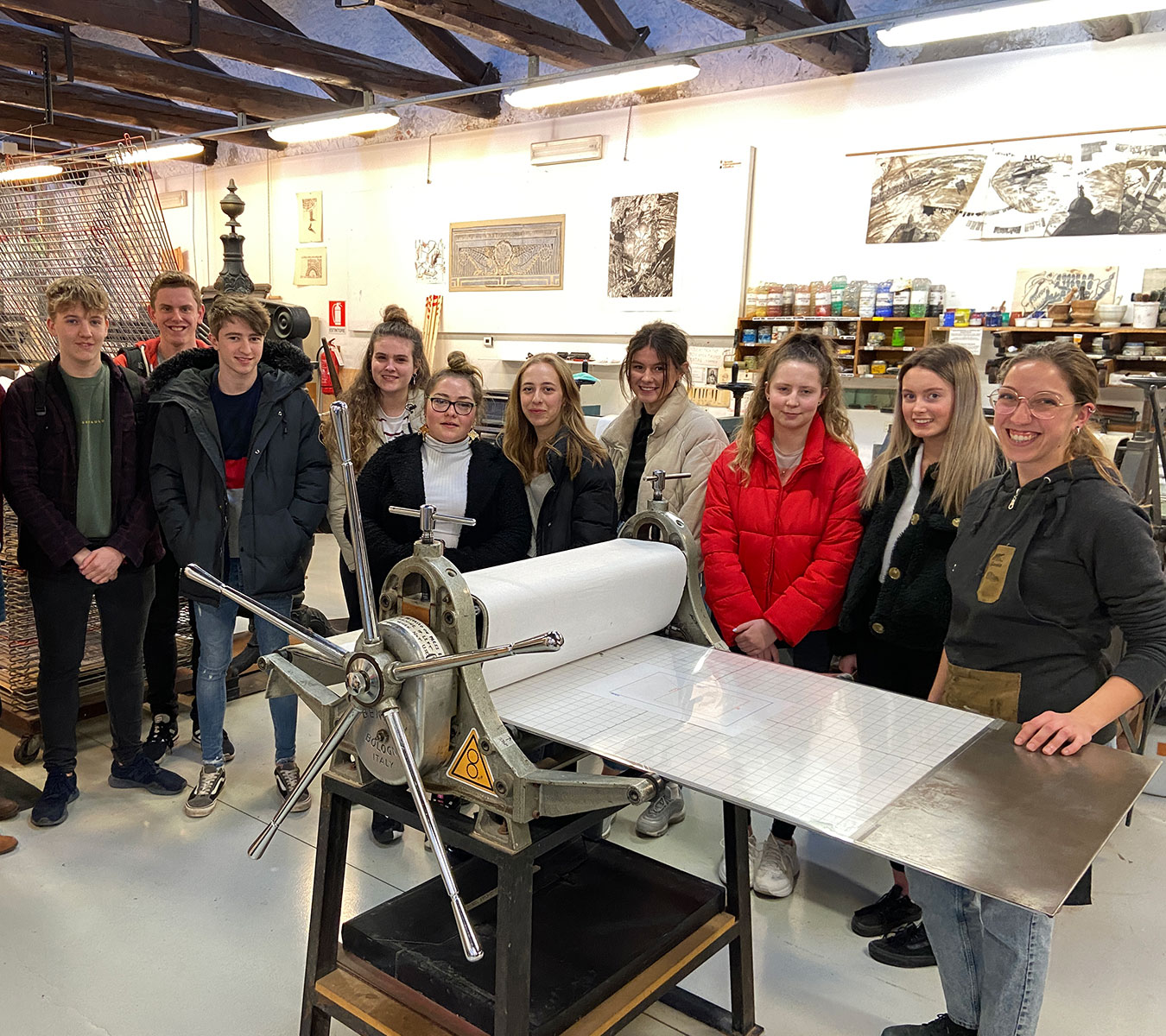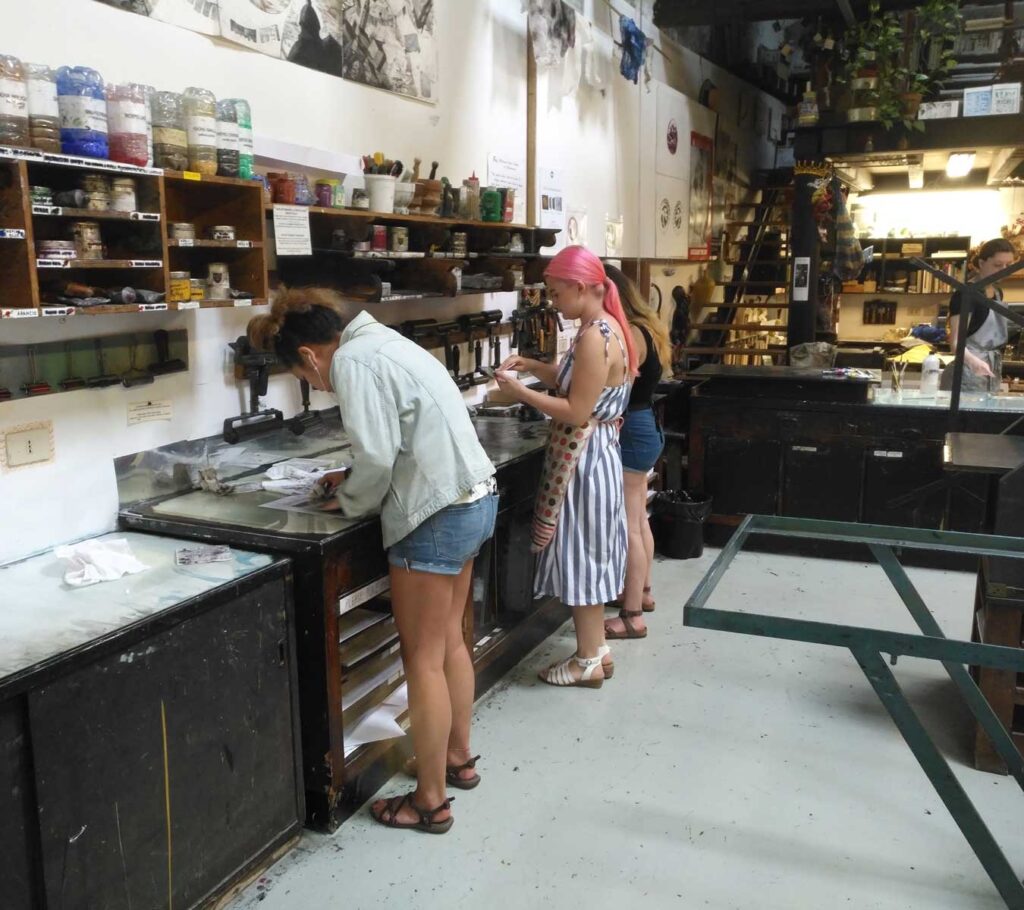 Art Universities and Academies
Semesters and Summer Programs for groups up to 12 students. Courses are in Printmaking, the Artists' Book and Calligraphy. The students may be accompanied by a teaching professor or instructed by the Scuola's faculty.
Educational Workshops of 3-4 hours. These hands-on short courses are offered to groups of students visiting Venice. The Workshops→ are both for beginners and advenced arts students.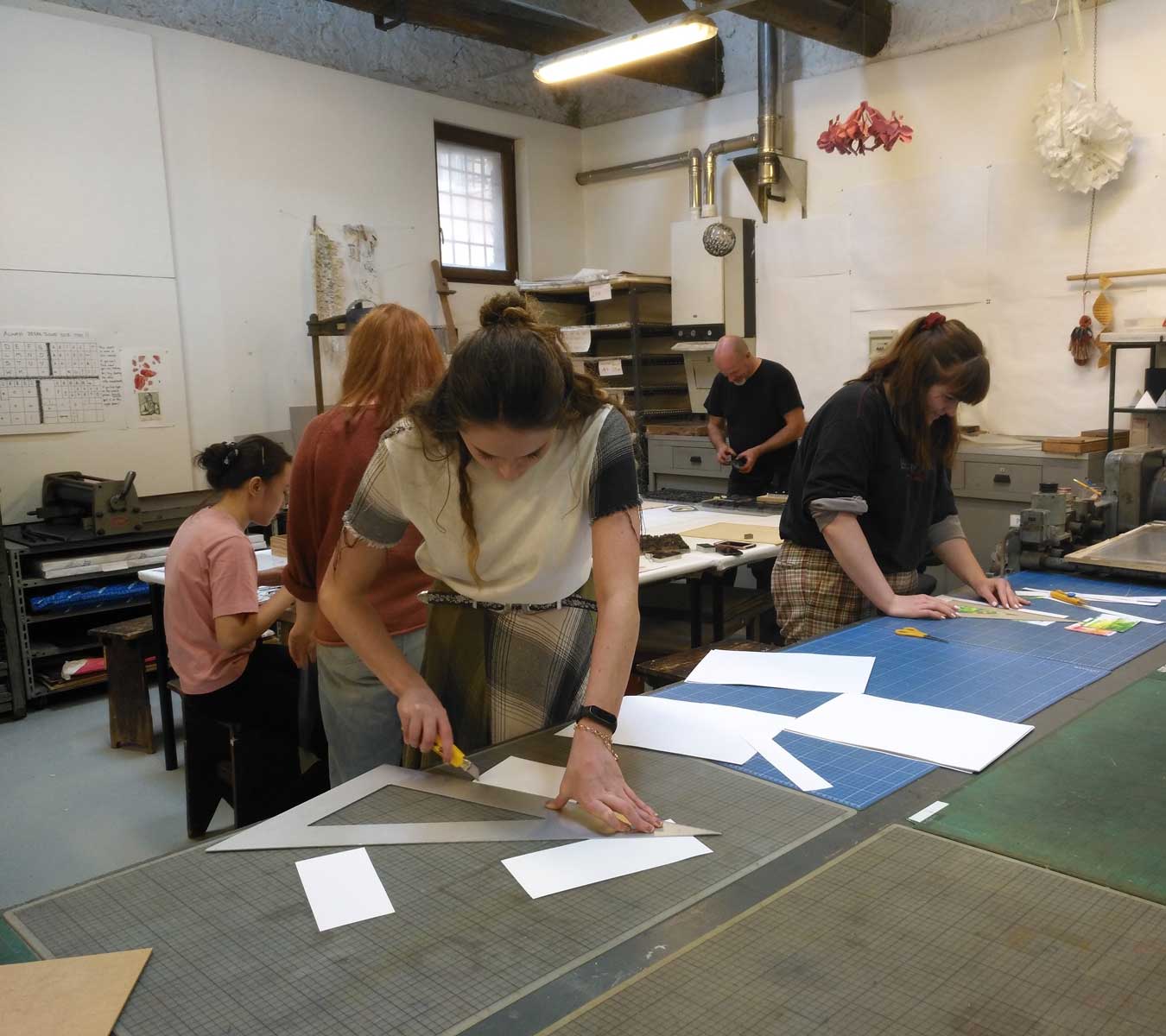 The Scuola offers three foundation 3-hour Workshops→ dedicated to the printed text and the printed image.These courses are offered to school groups visiting Venece.
The sudents can take part in a 4-hour intensive workshop on drypoint on plexiglass, a direct engraving technique realized with sustainable soy-based inks.
The Scuola Internazionale di Grafica hosts art and design students and professors on Internships and Courses through the ERASMUS Project.
Students and professors from European countries such as Spain, Ireland, Greece, Lithuania, Latvia, Germany, have studied and worked at the Scuola.
If you are an art or design student or professor, you can apply today. This project is financed by the European Union (EU).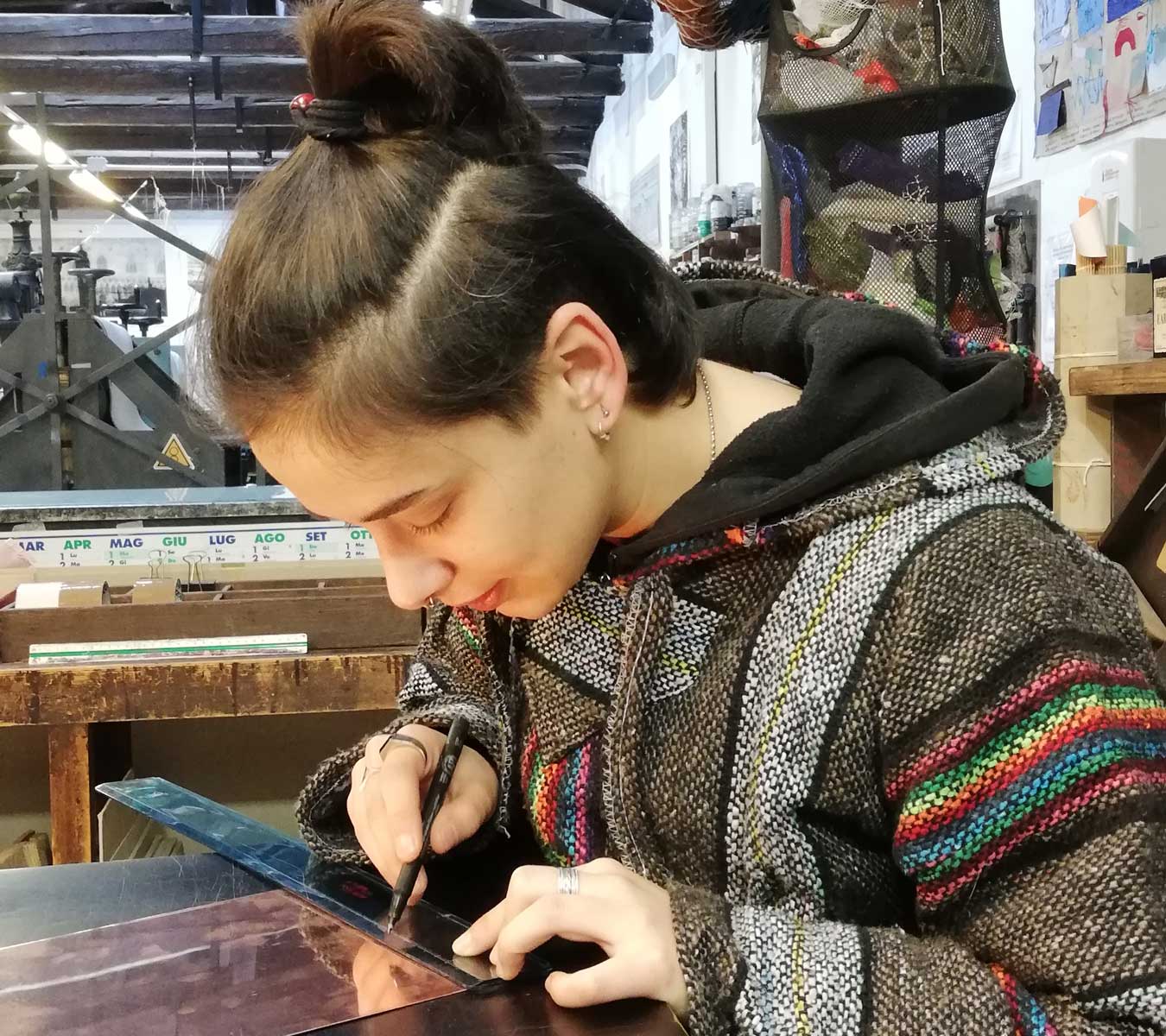 La Scuola Internazionale di Grafica has realized collaborative projects with the following institutions:
Ca' Foscari – Harvard Summer School
The University of Iowa, USA
University of Massachusetts at Amherst, USA
Connecticut College, New London CT, USA
Academy of Fine Arts, Skopje, Macedonia
School of the Museum of Fine Arts, Boston, USA
Academy of Fine Arts – Yerevan, Armenia
Accademia di Belle Arti di Reggio Calabria
Accademia di Belle Arti di Venezia
Studio Blu, Seattle, USA
Nucleo de Acquarellistas, San Paolo del Brasile
Istituto Ellenico di studi Bizantini e post-Bizantini, Venezia
China Printmaking Museum, Shenzhen – China
Jewish Museum, Venice
Royal Society of Painter-Printmakers, UK
The Boston Printmakers, USA
Los Angeles Printmaking Society, USA
Indiana University, USA
University of Louisville, USA
Western Michigan University, USA
Pratt Institute, New York, USA
Associazione Amici di Leonardo Sciascia
Vermont Studio Center, USA
Artist Pension Trust®, USA
Boston University, USA
Corcoran Museum and University, Washington DC, USA
Rhode Island School of Design, USA
Kutztown University, USA
Art History Abroad, UK