Venice Artists Residencies
The opportunity to live and work in the Scuola's creative community
Each year 2 fellowships are offered to one member of the Royal Society of Painter-Printmakers→ and to one member of the Boston Printmakers→
This  Fellowship allows the Visiting Guest Artist to have keys and full access to the studios 7 days a week. The residency also includes an exhibition of work by the three selected artists at SGgallery.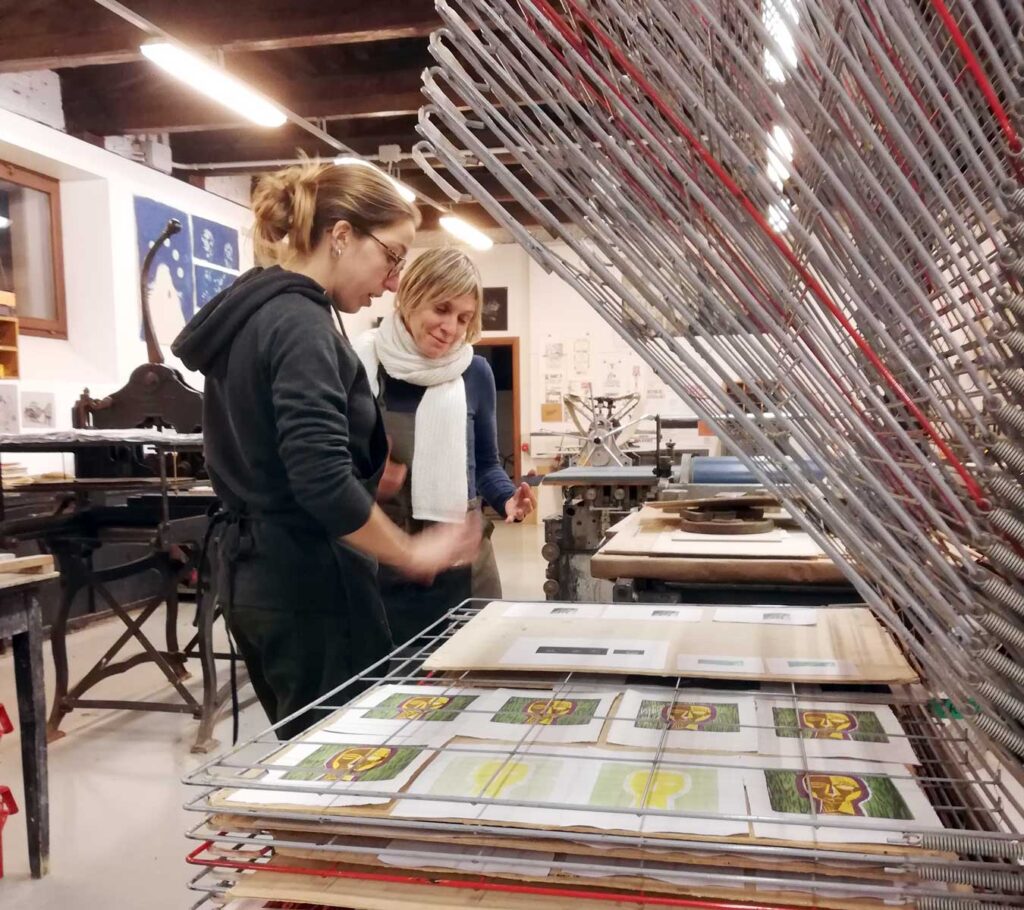 Venice Artists Residencies
Visiting Guest Artist Full Fellowship
This position allows for the freedom and time to create new work in the studio.
The invited Visiting Guest Artist Fellow is expected to attend concurrently running  workshops at the Scuola on a weekly basis. The Visiting Guest Artist Fellow is encouraged to integrate with the fabric of the Scuola's community, while fostering dialogue among artists, both local and international in a dynamic studio setting.
The Visiting Guest Artists are provided with free accommodation in Palazzo Dandolo Parisi.
Venice Artists Residencies
Palazzo Dandolo Parisi on the Grand Canal
Venice Artists Residencies
Staff, Health & Safety in the Laboratories
Our staff provides qualified assistance in the laboratories.
The Scuola is a health–safety certified school and laboratory.
All safety, hygiene, and health features in our premises have been inspected and approved by local authorities. The Scuola uses sustainable water-based inks without the reliance on chemical solvents and considers a green approach to all processes and practice within the studio