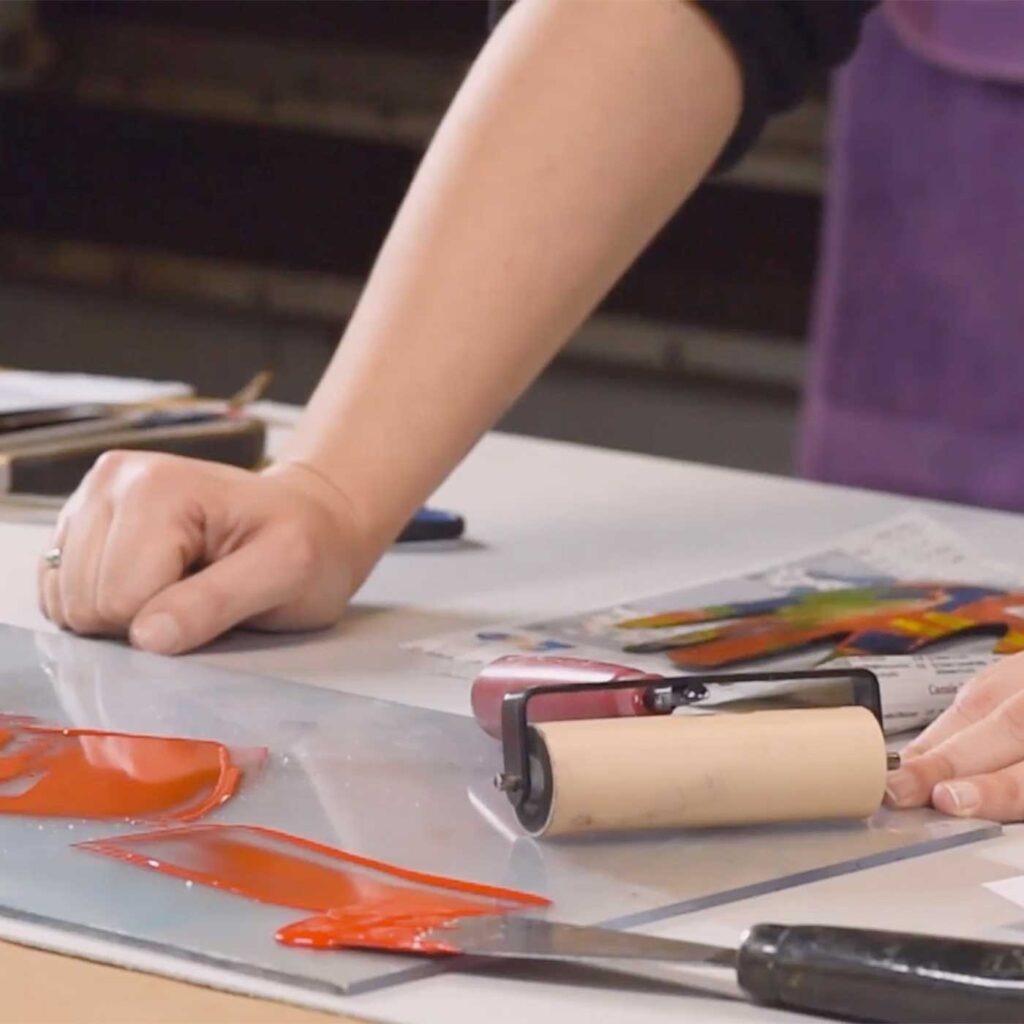 To make our practice more sustainable, over the years we have replaced products that pose a risk with safer alternatives that have less impact on the environment and people's health.
We almost completely avoid the use of solvents, traditional varnishes for chalcographic engraving, rosin, specific acids for etchings.
Instead, we use vegetable oils for cleaning, sustainable paints, water-based paint removers, salts instead of acids, inks→ washable with soap and water.
The printing processes involved in this revolution are called 'indirect' or with acid: etching → sof-ground → aquatint → spit bite →
They can all be made with the less-toxic method on copper, zinc and aluminium. These new methods make the work of the engraver easier and more creative; they eliminate the need to rely on harmful products and enrich the procedures with the possibility of combining manual and digital design, therefore also photographic.
Sustainability in printing is not just about eliminating harmful products, but it manifests itself in conservation and recycling practices that we should favor in the creative field and beyond.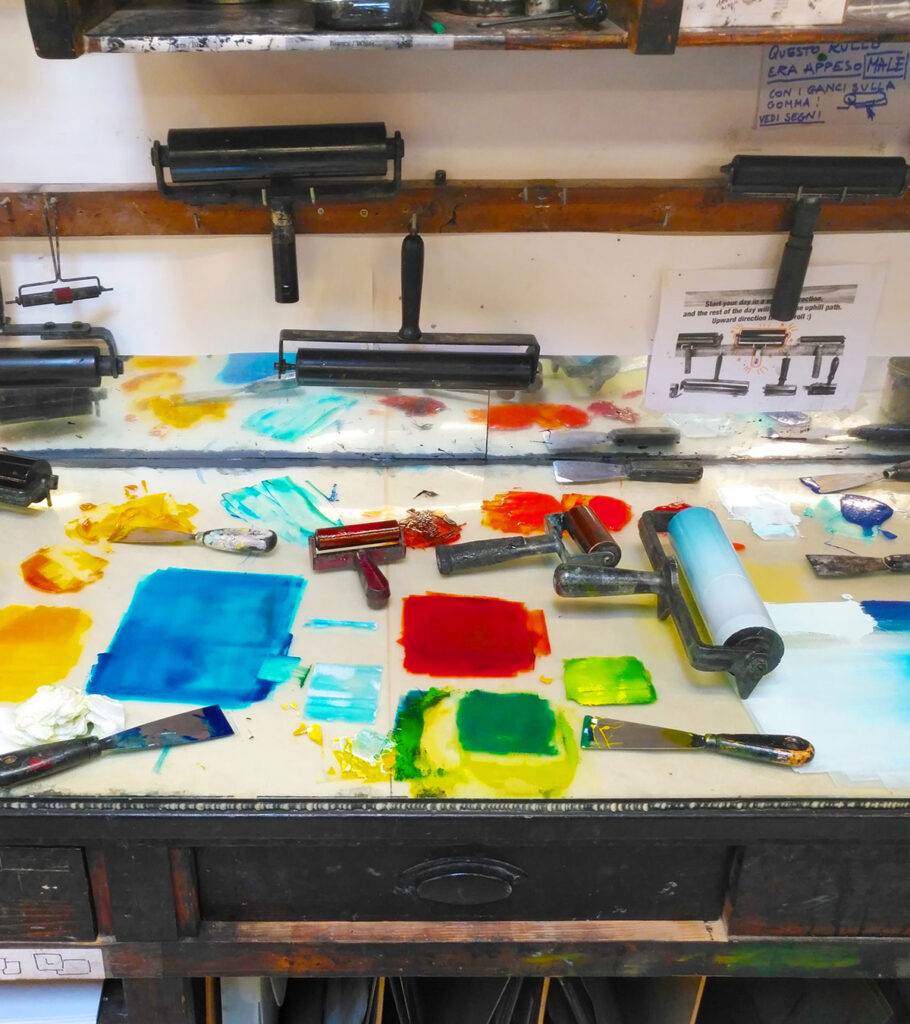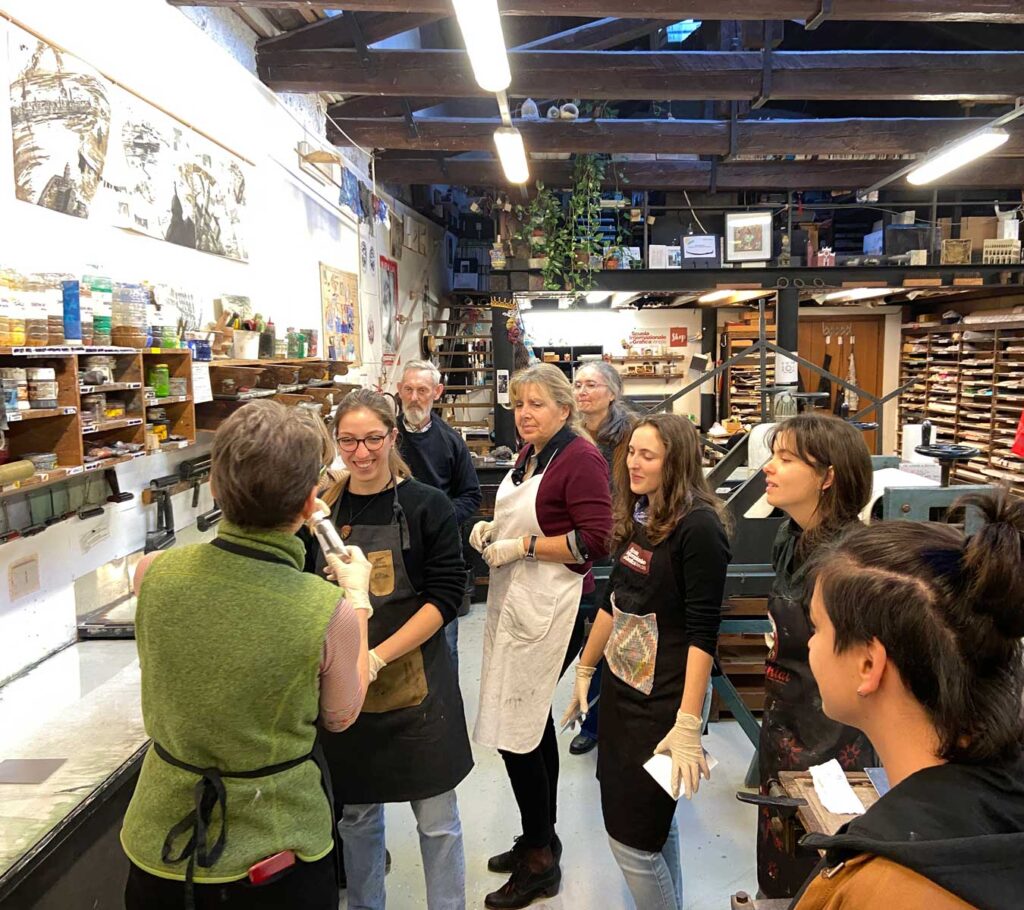 Our path to sustainabililty
The evolution of the Scuola's printsshop was inspired by figures such as Francesca Genna→ who played a fundamental role in research and dissemination in the world of contemporary printmaking.
The specialization courses at Zea Mays Printmaking→ in the USA formed our printshop managers, Roberta Feoli de Lucia and Alessia De Bortoli.
here the two artists obtained the Green Printmaking Certificate, guided by director Liz Chalfin → and her team of teachers, technicians, and artists.
Our path to sustainabililty
The work of our Matilde Dolcetti, who for thirty years directed the Scuola's activities and art courses, was fundamental.
Always favoring experimentation, contemporary research, novelties, interaction with other realities of Printmaking, especially international, Matilde has encouraged the green evolution of the studio promoted by Printshop Managers as well as her students, Roberta Feoli and Alessia De Bortoli.